Managed Services And IT Consulting
Custom made IT service for businesses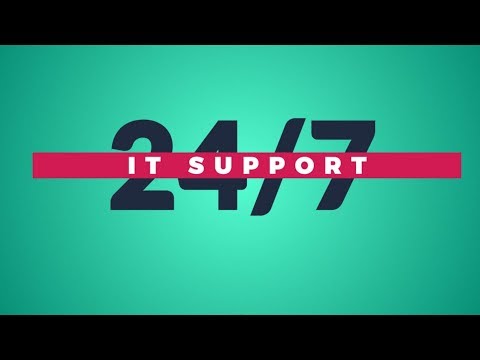 Managed Services
HEX64 is a leading IT consulting and Managed Services Provider (MSP) serving SMBs across the globe. We support businesses to overcome IT Infrastructure challenges by remote and onsite IT helpdesk support, round the clock Remote Infrastructure Management, and Cloud Consulting. We believe all businesses are unique so our Tailored IT services are designed to meet your business needs and goals.
Our Managed Service offerings address the complex IT challenges, which most organization experiences while maintaining an ever-expanding dependency on technology inheritance, improving network and application performance.
IT Consulting Services
Rapidly changing technologies are impacting enterprise business models and the IT landscape. Businesses are under pressure to drive competitive advantage and business growth by leveraging emerging technologies. Our consultants assess the organizations' existing IT situation and help them out by providing expert insight and robust recommendations to strengthen the business and technology strategies.
HEX64's IT consulting services help businesses in assuring that their IT is capable to adopt new business technology needs. We deliver cost-effective services to plan, design and execute IT strategies that accelerate the business growth with optimizing costs and quality while creating new revenue streams.
Our consulting team considers transformation initiatives to efficiently control the IT infrastructure in the context of cloud integration, Operating System Management, IT Security, Network Setup & Support, and Disaster Recovery and Backup solution. We follow the resilient service standard to meet business' unique needs. Therewith, our consulting team helps businesses to make strategies and execute them to overcome the business' IT challenges.
Outlook of our approach to IT consulting:
Assessment of the organizations' future plan and strategic needs collaboratively with management.
Analyzing the current IT situation and identifying the technology lacks.
Prototyping the solution on the scaled network to verify the desired output.
Implementing business architecture and design to meet business needs.
Architecture Consulting Services
Creating IT architecture roadmaps to enable the business-IT strategy to achieve better outcomes
Inheriting new technologies to address evolving business needs starts with designing the solution. By resource constraints and rework cost, enterprises need to get the solution right the first time. Through our architecture consulting, our solution architect works with businesses to get a sustainable solution that merges new technologies into the existing IT environment. We determine the needed modifications to the IT infrastructure to make sure the new solution delivers the forecasted business outcomes.
As new technologies come out to handle business difficulties, it is important for businesses to cautiously incorporate them sticking to the basic network architecture principles. HEX64 has the technological and IT infrastructure expertise to identify the technologies and approach to reap the maximum Return On Investment (ROI) from IT Network Architecture and business environment.
Our Service Basket
Collaboration and productivity offerings

Developing End-user Computing Model by understanding capability across major areas of business and optimize them to achieve long term prospects.

Networking offerings

Network Assessment to identify technology and network operation gaps impacting the application's performance. Planning and executing the strategy to fill up the gaps to achieve higher network performance and optimized application performance.

Datacenter offerings

Developing and deploying Datacenter Design with iSCSI/Fiber as a backbone and plan a roadmap for hybrid IT transformation to achieve business goals. Datacenter management by cataloging and nursing crucial devices & services which may lead to unplanned outages. Periodic vulnerability assessment to minimize the chance of security breaches.
IT Strategy And Transformation Consulting Services
Capitalize on advanced IT Ecosystems that enable organizations to accelerate digital business transformation.
Change is the only constant in technology and factually Businesses are facing digital challenges, promoting IT transformation in order to deal with fast-growing rivals or to invest in new digital opportunities. To get ready for fast changing business processes and technology environment businesses need to become agile, innovative, flexible, and need to get ahead of the changing environment to remain practicable and successful with minimal disruptions and risks to current business and technology operations.
The IT strategy and Infrastructure Transformation Consulting can help organizations reinterpret how to renovate, operate and engage with clients, employees and ecosystem partners adopting advanced technologies to deliver new business value.
's IT Transformation Consulting Service considers all dimensions of IT transformation, from plan to execute, and offers clients a new way of delivering IT services. We help businesses to accelerate the developing of new expertise and new work-style in a technology-enabled environment. We help to identify the best-suited technology and approach for the IT environment, enhancing time-to-value for implementation and mitigating transformation and deployment risks.
Our Service Basket
Foresight and strategy

Helps business by streamlining technology plans with business objectives for ideating a roadmap to achieve the business goals.

IT operations analysis

We work together with key members to understand business operations and its technical requirements and classify the IT operation areas needing an upgrade.

Transformation plans & roadmaps

We recommend Network architectures and technologies based on the analysis and requirements. We create the roadmap to achieve business goals through phased technology plans.
Uptime And Proactive Support Services
Proactive monitoring and preventive measures to keep your infrastructure up and running round the clock
We know the importance of keeping services available, all the time. Our uptime and proactive support services help organizations to improve IT infrastructure availability to achieve higher business uptime. We plan to balance the cost of supporting IT network, Data security, application support, etc. against the risk of an outage. We improve corporate IT operational efficiency by managing many of the standards IT processes to free up valuable staff and management time while IT operations remain in control all the way.
Our periodic Updates provide implementation, test and controlling version updates. Our standard approach leaves no room for security lags and availability risks associated with running older software versions with known vulnerabilities.
With our Proactive Support Service helps organizations to stay ahead of possible problems through proactive monitoring, root cause analysis, and resolution. Proactively pinpointing potential problem areas can overcome network downtime, and prevent incidents from occurring and recurring.
Our Offerings
Asset tracking and capacity monitoring

Improve version control and standardization at your organization for lowering the failure rate and Improves lifecycle management of IT assets and helps to identify areas requiring a prompt response. It also helps in addressing the risk of downtime and performance degradation.

Proactive support and incident management

Enhances availability to proactively identify issues before they become risks and Improve agility for seamless user experience. Periodic assessment and remediation to improve performance and operational output.

Uptime maintenance support services

Available with progressive levels of coverage from remote support to in-house IT workforce with aggressive SLA.
Business Continuity And Disaster Recovery (BCDR)
Safeguarding your business with robust disaster-recovery services
Business continuity and disaster recovery (BCDR) a set of processes and techniques that support the businesses to recover from a disaster and ability to remain operational after an adverse event. Like earthquake, flood, fire, power failure, and etc.
Cyber attack, physical damages, and human error can also cause a man-made disaster.
The consequences of such type of natural and artificial disaster may cause the business outage, revenue loss, reputational damage, and shutdown of business in some cases.
HEX64 helps businesses prepare for critical service interruptions and DR before they occur. Planning for potential disaster and business continuity occurrences can minimize downtime and obtain sustainable enhancements in your business continuity, IT disaster recovery, and corporate crisis management capabilities.
We plan and execute backup & recovery solutions to meet Recovery Time Objective (RTO) and Recovery Point Objectives (RTO). Our expert engineers can also help to safeguard the data from large-scale threats that do not come under the standard scope of business continuity plans. Our resilient BCDR service identifies specific requirements, including evaluations, planning and implementation, backup validation.
Our Services Basket
BCDR consulting services

We help business to prepare the strategy for avoiding critical service interruptions and improving the ability to recover from disaster.

Data backup and protection services

Protect your data with flexible, reliable and dependable backup and recovery strategy by using the latest technology and advanced tools.

DR site planning

Design & build an optimized, cost-effective disaster recovery site and facilities to achieve the highest level of business availability even in case of catastrophic.
IT Support Services
We support the business to focus on core business functions, by managing outsourced IT infrastructure
Business needs a robust IT infrastructure to make the applications run smoothly and without disruptions. SMBs with hundreds or thousands of users, faces IT challenges with engineer skill set, rising costs, lack of manpower and the availability of toolsets. This impacts user efficiency and business productivity.
HEX64's IT Support services are tailored based upon business requirements to achieve corporate goals. Our IT support services optimize network architecture and end-to-end communication, to ensure that the company gets optimal output from its IT infrastructure. We have a wide range of proactive support plans for SMBs with customizable support services onsite and remotely to improve availability, resolve issues quickly and reduce outages.
HEX64 provide Multi-vendor IT support services to simplify IT support management by supporting multiple OEM and vendor products/services under one roof with the expertise to care for all technical support needs.
Our Service Basket
Remote IT help desk

Our engineers provide IT helpdesk services provide a single interface for corporate users to register the IT troubles and get a solution. We are available round the clock to address all technical requests, problems, and other IT inquiries.

Enterprise IT infrastructure services

Our enterprise IT infrastructure service helps efficient regular user administration, access control, and IT security. We also perform other IT services including backup and recovery, server configuration.

Network infrastructure services

Our network infrastructure services include network design and architecture planning, network audits and open-ended support for network, VPN, SAN, LAN/WAN as well as administration and troubleshooting of network devices like routers, gateways, firewalls, and switches.
IT Infrastructure Consulting Services
Revamp your IT landscape with effective infrastructure solutions
Quickly changing business environment needs readiness to adapt and change with the apt technologies. IT Infrastructure Consulting support businesses with authenticity, on what's right, feasible and guiding businesses towards innovative solutions. This is a 'pins -to-tanks' engagement with companies, where the ownership for efficient investment, utilization, and administration of IT infrastructure services rests with the In HEX64's IT consultants and the team. HEX64's consulting team actually becomes the extension of the client's IT team and works together for better management of companies' IT infrastructure. The Infrastructure consulting team takes a complete overview of the existing IT deployment and helps the effective and efficient functioning of the IT system. Besides, the consultants play the role of technology and commercial guard when planning and scale up the companies' infrastructure.HEX64 Infrastructure consultants seamlessly handle technical evaluation all the way through negotiation, purchase, and deployment of IT infrastructure and support.
Our Service Basket

We offer an extensive portfolio of infrastructure services that combine flexibility, reliability and responsiveness to deliver tremendous value and efficiency to your business:

End User Services

Managing day to day user system and application to make sure user has availability of IT infrastructure to accomplish his task.

Network Management Services

We focus on three primary points, maximized throughput, enhanced security and high availability. To achieve the same we collaborate different technologies and services selected after thorough analysis.

Data Center Services

We have vast experience in datacenter design, deployment and management. We help organization in datacenter consolidation and optimization, workload management and migration, security audit and remedies.
GET IN TOUCH