Managed Network Service
With ever-evolving technologies, it's becoming complex to inherit new technologies and to seamlessly incorporate with existing heterogeneous networks with a minimal budget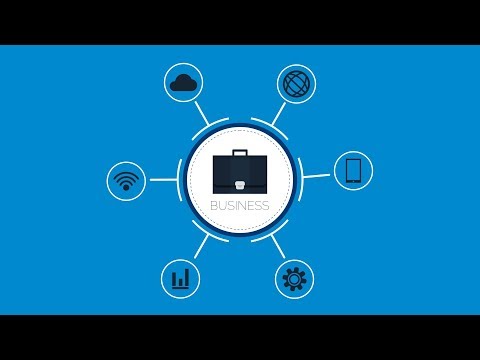 With the time network infrastructure grows old and is slow, rigid to upgrade, high on cost, and usually inadequate to meet up with technological improvements and more advanced IT requirements, which limits many organizations from innovating or drawing the complete benefit of their IT investments.
Managed network services is a cluster of solutions to simplify the administration and operation of an end-to-end corporate network, improving the Heterogeneous IT ecosystem through enhanced agility, scalability, and availability.
Managed network services offered HEX64 can help to enhance agility, low expenses and decrease complexity across your hybrid cloud, data center, and local and wide area networks. We use state of the art technologies, analytics, and automation to integrate networks across the globe. Our solutions are intended to reduce unexpected downtime, enhance global agility, simplify administration and grant higher network capability at a low TCO.
By our managed network service experience, expertise, and skill we enable organizations aware the impact of new technologies and services for LAN, WAN, Wi-Fi, Internet and network security. We offer comprehensive computer network management, network design services, network architecture services from the Small Business to big businesses' right through to network endpoints.
Our network consultants will help to develop a futuristic strategy for network infrastructure by identifying any gaps and lags that are inhibiting your network infrastructure deployment, determining overall automation needs, defining an orchestration strategy and developing a roadmap.
Benefits To Your Organization
Capabilities
Consulting And Implementation Services.

Hire remote resource to fill in technical or manpower gaps and get support through all phases of the network lifecycle.

IT Infrastructure Management

We provide high-end break-fix including remote infrastructure support followed by onsite visit on request, while your daily IT house-keeping and management can be done by in-house team.

Budgeting, Planning & Forecasting (BP&F) Consulting

IT audits, migration planning, site readiness, project management and more.

Network Operation Center (NOC) Monitoring And Management Services.

Get round the clock proactive monitoring and troubleshooting, software patching and upgrades. Mitigating bottleneck to optimize traffic flow.

Virtual Tech Services.

Remote support and on-demand maintenance with mutually agreed Service level Agreements—virtually anywhere you need it.
Multi-Network Services
Reinvent your enterprise with exploring the power of hybrid networks
HEX64 can help you with IT infrastructure transformation using an agile methodology that incorporates strategy, design, execution, and management. Our Multi-Network Services:
Enables to dynamically maintain WAN traffic in hybrid IT infrastructure and Software-Defined networking by routing traffic to any cloud platform with single, uniform management of the WAN infrastructure
Allows adhering to a network-as-a-service strategy for integrating and managing hybrid networks across multiple clouds and technologies.
Achieve the high availability and control of your IT setup; get quicker delivery of applications, improved performance and the readiness to scale.
Our technical expert can help you to:
Improve Global Agility

We use a hybrid approach to combine multi-vendor services and technologies based on cost-effectiveness and performance.

Simplify Management

Consolidated IT resource management irrespective of carriers, technologies, and locations, gain global network accessibility using a single corporate dashboard.

Enhance Performance At A Lower Cost

Inheriting the new technologies and standards which best suits the corporate requirement to cut down the cost and enhance the efficiency of the corporate network.

Proactive Support And Quality Services

Our experts are available round the clock to provide quality services to ensure reduced downtime, stable performance with quick turnaround time.
Unified Managed Infrastructure
Ensure your IT infrastructure reliability and availability to boost business agility and performance.
HEX64 Integrated Managed Infrastructure for Networking helps simplify network management overhead with reduce costs and improve performance which can be scaled on-demand.
With this service, you can achieve adaptive, modular and granular network monitoring, management and auditing services to support physical, SDN and virtual network environments. It helps administration of networks across different technologies and providers by means of dynamic self-regulation, advanced statics, and AI ability.
We collaborate outcomes of proactive monitoring and the precise technical analytic reports to plan, suggest and take preventative actions in a timely manner. Our unified managed infrastructure service includes Storage Management, Network Management, Datacenter management, Enterprise Backup, and Restoration, etc.
By offering round the clock support, flexible support packages, comprehensive IT management and a consolidated outcome of onsite and remote expertise, our standard operational planning, delivery and management, and services persist best-in-class.
We support to:
Build An Agile, Modular Network

Monitor and maintain your hybrid cloud networks proactively to enable constant services and the capability to immediately scale the helping infrastructure up or down.

Decreased Management Complexity

Manage common and software-defined networks across many technologies from a single point.

Maximize Resources And Reduce Cost

The advantage from a cost-effective, flexible, modular, catalog-based strategy to service management with a hybrid cloud distribution model using global and local resources.
Network Architecture Support
We design modular, dependable, secure and efficient network & system solutions to meet the business needs.
Robust and optimized network architecture should include narrow and stable components, which parts complex problems into less complex components, allowing us to focus on the individual portions instead of the entire solution at once. This approach also reduces rework when new components are added to the arrangement, there are rarely any changes made to the actual solutions.
Based on the researches there are 4 core values that standard network architecture should meet:
Compatibility

Network architecture should have scope for long-term perspective to aid new technology, and be modular enough to co-exist with the future upgrade.

Scalability

Architecture should be able to resize for different scenarios, not only from low to high capacity but also the reverse. The architecture must also take into consideration the total cost of ownership, which includes installing, operating and managing a network.

Performance

Network Infrastructure needs to respond with the expected experience, every time any resource is accessed over the network – balancing price, cost, and performance.

Security

The network availability should be 24/7 to deliver the expected level of service, but it shouldn't be at the cost of security lag.The architecture must be able to allow authorities to lawfully audit and mitigate any theft of sensitive data.
Network Transformation And Outsourcing Services
Re-invent your network to obtain optimized performance and increased service availability with reduced cost
HEX64's Network Transformation and Outsourcing Services help improve Network Architecture for improved agility, reduced cost and simplified management to boost Network Performance and accelerate the business growth. Our Network Design objective is to incorporate the latest technologies from market leaders to transform your IT Setup with analytics, and automation for hybrid Infrastructure.
HEX64 provides IT Outsourcing services for ongoing management of enterprises' IT infrastructure abilities and/or activities, which can incorporate separate skills or can hold full responsibility for managing end-to-end functions. We help move companies from fixed to variable costs while growing the skills available to them. Our resilient delivery model helps the lower TCO, minimize risk, boost productivity and enhance predictability.
Increased Business Agility

Increase application deployment and availability with accelerated provisioning of network components and integrated connectivity to reduce time to market.

Reduced Management Complexity

Simplify and centralize network Infrastructure, management and audit across heterogeneous IT Setups– on-premises Datacenter or on the cloud – with software-defined technologies, analytics, and automation.

Reduced Costs

Our cost-effective Network Design, modular and technology-driven approach for Managed Network Services enables to leverage advantage of hybrid Network Architecture for increased capacity and reduced TCO.

Deep Skills And Experience

HEX64 have skilled engineers with networking expertise; we can aggregate network solutions within any IT ecosystem, and we have implemented/renovate networks for large corporate in India and overseas.
HEX64 have skilled engineers with networking expertise; we can aggregate network solutions within any IT ecosystem, and we have implemented/renovate networks for large corporate in India and overseas.
Network Security
Defend your IT environment with HEX64's network security services
Data breaches are no rarer like before; often costing tens of thousands of dollars due to lost productivity, decreased customer confidence, and reputational damage. HEX64's Security Auditing can help in determining your network protection level. Drop your Network Security worrying on us and focus on your core business with peace of mind! Conventional networks are rigid, slow to change, costly, and often lags to keep up with technology improvements and updated IT security requirements, which restricts corporate from safeguarding their network against recently evolved security breaches. Network security is an essential and critical component in protecting your invaluable data but without the proper Network infrastructure in place, you're leaving your business exposed to attack. Network Security Services deliver Expertise, Experience, and Insight to businesses. With HEX64's offering Vulnerability Assessment and Penetration Testing (VAPT), you can identify the security gaps and remedies for the same. Our network security consultant helps to develop a forward-looking strategy for corporate network security by identifying any gaps that are inhibiting network, determining overall security needs, defining a one-view strategy and a roadmap.
Our Approach:
To achieve high security standards comply with AAA (Authentication, authorization, and accounting) framework. Gateway and end-point security, Network segmentation, Smart Office Connectivity (VPN), Data loss prevention and Intrusion prevention systems and Application security are critical components to ensure comprehensive security.
Network Operation And Administration
Complex systems, demanding users, overworked personnel and shrinking budgets can make managing your IT infrastructure overwhelming.
Modern and complex Network Architecture mandate proactive and efficient management of IT infrastructure. Any business output gets highly impacted when the network goes down. Staying on top of the day-to-day IT operations require round the clock monitoring and end-to-end visibility. To effectively and proactively manage IT Infrastructure from the core to the edge devices needs the Network Operations Center (NOC) engineers and experts.
HEX64's Managed Network Services offers a portfolio of expert professional services enabling end-to-end operational and support services across the globe. Our tailored Network Consulting Service portfolio covers the diverse needs of our clients.
Seamless management and end-to-end operational efficiency of network performance and IT Infrastructure.
A comprehensive range of Managed Network Services for data center technologies and Network Operations Center (NOC) including server, network, virtualization. Our approach is based on precise automated remote service delivery model with the efficiency of dedicated services at the cost of shared services.
24*7 proactive health, performance, and security monitoring and management of IT infrastructure with industry recommended tools and techniques. Our skilled engineers provide precise troubleshooting, support, and routine administration to the corporate network.
HEX64 offers operational reporting, along with security and network performance analysis and provide crucial information which helps businesses to optimize their IT environment to adopt advanced technologies and achieve faster delivery of the projects.
GET IN TOUCH